WHAT IS THE BEST MONTH FOR YOUR WEDDING? WHENEVER YOU WANT!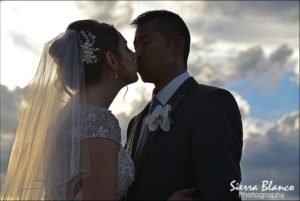 According to several recent wedding publications the most popular months to get engaged are: December, July, August and October. The most popular months to get married are: June, September, and October.
As a destination wedding venue we have also found that to be true. The weather in June, September and October is lovely with mild daytime temperatures and cool evenings. With that being said there are only so many weekends in those months and what if your date is already booked at your favorite venue?
Sedona, Arizona, provides many other wonderful options. For instance, the weather in April and May is still very pleasing and let me also say November and December are cool but not too cold for a daytime wedding on the terrace with your reception in the ballroom.
One big benefit would be discount pricing in off season months, not only the venue, but also overnight accommodations as well. That's a big savings!!!
The lesson here is don't be fooled by what you read. Keep an open mind and choose a time that works best for you.
Call the Agave of Sedona and we will help you pick just the right wedding date!