The Four Somethings
We've all heard the old saying, "Something old, something new, something borrowed, something blue".  But what does it mean and where did it come from?  The tradition originated in England in the 19th century.  There is symbolism in each piece of the traditional rhyme.
Something old represents tradition.
Something new to look forward to the future.
Something borrowed was traditionally the undergarments of a woman blessed with fertility (We suggest skipping that idea, though)
Something blue was used along with "something old" to ward off the evil eye, which could make a woman barren.
Nowadays, "something old, something new, something borrowed, something blue" has taken on some new meanings.  We have some ideas for new twists on this treasured tradition:
Something Old:
Nothing says tradition like reaching back through the generations of your family.  A locket with pictures from your grandparents or parents wedding could be a beautiful addition to your bridal attire.  Whether you wear it as a necklace, bracelet, or attach it to your bouquet it will be a special reminder of their love.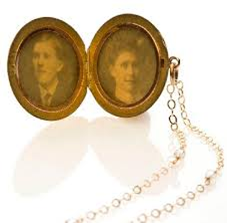 Something New:
Traditionally the wedding dress is a brides "something new", however this could be almost anything you want.  Treat yourself to a new piece of jewelry, new shoes, a new hairdo, whatever you want; it's your day!
Something Borrowed:
This is usually borrowed a happily married couple so that they can pass their happiness on to you.  This can be anything you like.  Think about including your dad in this tradition; borrow a button up shirt to get ready in, or wrap your bouquet in his wedding tie.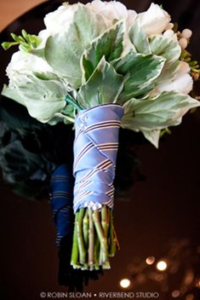 Something Blue:
There are many ways to bring something blue into your wedding, whether it be your shoes, jewelry, garter, or a sash on you dress.  One creative idea is to sew the date of your wedding inside your dress in blue thread.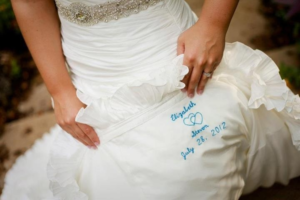 As you can see there are many ways to incorporate this age old tradition into your wedding.  Let us know in the comments what you did or plan to do for your wedding, and don't forget the silver sixpence in your shoe!