We've got all the essentials for great summer centerpieces.
By Kayte Corrigan
Aug 30, 2016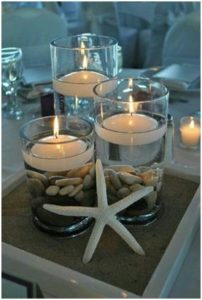 PHOTO: CRAFT HUBS
Life is a beach when you love by the sea! Celebrate seaside fun with beach inspired layers of sand, shells, and sea creatures. Floating votives enhance the romance and protect the flame from an ocean breeze.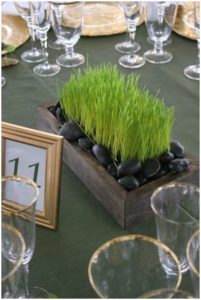 PHOTO: YELLOW WOOD DESIGN
A celebrated summer smell is fresh cut grass. This fragrance inspires unique grass centerpieces. Potted with stones to create a simplistic pop of color on every table, these wheatgrass centerpieces are a terrific modern touch!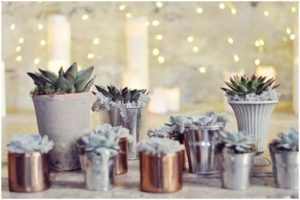 PHOTO: GREEN PARLOUR
Succulents are in great supply for lots of little summer centerpieces. They offer quantity and quality with the ability to mix and match. Put your signature stamp on it with clay, glass or copper vases. Also makes a great gift for guests to take home!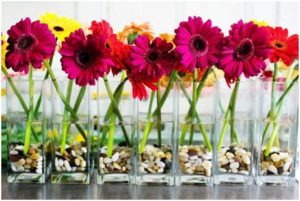 PHOTO: SAAVEDRA PHOTOGRAPHY
Make a copy to savor summer. Then make a copy of a copy. Make a few more copies and it's a color bonanza. Bright and small arrangements make a big statement when multiplied side by side.