Sedona Wedding Center is Solar Powered!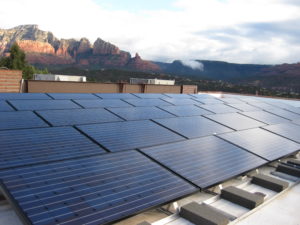 I bet you didn't know that the Agave of Sedona Wedding and Event center generates its own electricity! Photo Voltaic Solar Panels line the expansive roofing system generating clean, efficient electric for all our weddings and events.
Keep the Agave of Sedona in mind should you or your friends need a clean and green facility in the future.