Lovely Lace Wedding Ideas for the Most Romantic Day
Do you love lace? We have you covered! We have found 12 lace wedding ideas that you can incorporate in your wedding day. Whether you want to use a little lace or a lot, we're sure that you will find an idea you love.
By Kendel Maxwell
Aug 8, 2016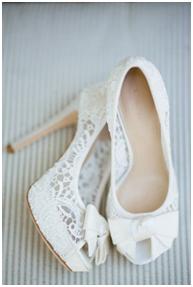 Photo: Sara & Rocky Photography
Simple Inserts
Do you love the idea of lace but don't want to go all out with it? Choose a pair of heels (or flats) that have a beautiful lace insert. It's understated, but beautiful.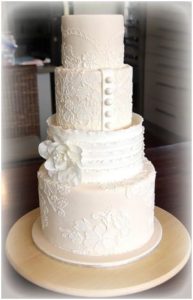 Photo: Cute Sweet Things
Cake Decoration
You don't need to decorate the wedding cake with fancy toppers or bright colors to make it look beautiful (and delicious). Add some lace detail to your cake and let the rest of your lace wedding ideas flow through the whole day.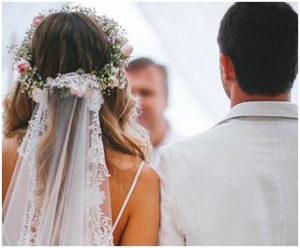 Photo: Studio47
Pretty Veil
Who wants to have a plain veil? Not you! Amp up the romantic vibes by incorporating a bit of lace into your wedding veil. Who wouldn't want to see that fluttering in the breeze?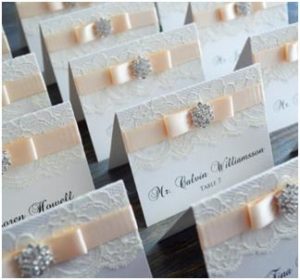 Photo: Paper Lace Boutique
Lace Print
No one said that escort cards have to be just plain paper. Make sure your lace wedding ideas don't go to waste and whip out the glue gun! Adding a bit of lace to an escort card adds texture and charm to your day.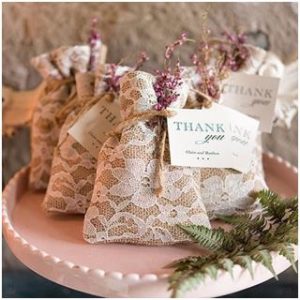 Photo: Tulle and Chantilly
Wedding Favors
Gone are the days where simplicity means completely minimalist. Pick two materials that go together – like lace and burlap – and create a beautiful wedding favor for your guests.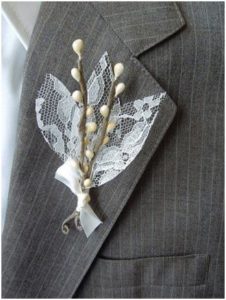 Photo: Tellable Design
Stylish Boutonniere
Festive Bunting
The bridal party, the cake, and the arch are using lace. Why not decorate the space above your head? Make some lace bunting and hang it from the ceiling or along the walls. It will look beautiful and cover a lot of blank space.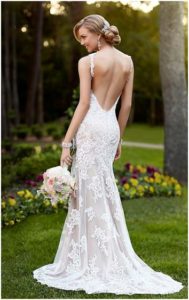 Photo: Stella York
Glam Wedding Dress
A beautiful lace wedding dress says it all. Pick your favorite designer and look at her dresses or design your own! You could have a beautiful lace overlay or delicate lace inserts. The choice is yours!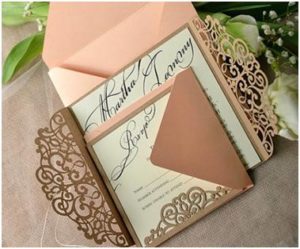 Photo: 4 Love Polka Dots
Wedding Invitations
You can give the impression of lace with your wedding invitations, too! Simply use a cut-out tool and pick the design you want. Done! You end up with a beautiful wedding invitation that people will keep for a long time.