7 Great Advantages of Planning a Quick Wedding
By: Weddingflowershub.com
Planning a quick wedding can be by far the best option. Picking a date that is months or even years ahead may be sensible if you want a big wedding, as it gives you plenty of time to organize place settings, invitations, flower arrangements, bridesmaids' dresses … However, some couples find themselves with only a few months to plan their big day, and there's a lot to be said for that. Here are some advantages of planning a quick wedding …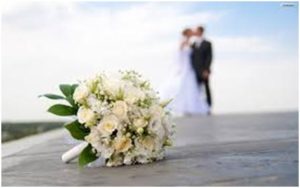 Love is a mighty power, a great and complete good. Love alone lightens every burden, and makes rough places smooth. It bears every hardship as though it were nothing, and renders all bitterness sweet and acceptable. Nothing is sweeter than love, nothing stronger, nothing higher, nothing wider, nothing more pleasant, nothing fuller or better in heaven or earth; for love is born of God. Love flies, runs and leaps for joy. It is free and unrestrained. Love knows no limits, but ardently transcends all bounds. Love feels no burden, takes no account of toil, and attempts things beyond its strength. Love sees nothing as impossible, for it feels able to achieve all things. It is strange and effective, while those who lack love faint and fail. Love is not fickle and sentimental, nor is it intent on vanities. Like a living flame and a burning torch, it surges upward and surely surmounts every obstacle.
AVOID NERVES
Planning a quick wedding has one enormous advantage – it gives you less time to get nervous about the wedding! Getting married may be a happy occasion, but it's often stressful as well. So save yourself a lot of anxiety and pick a date in the near future. You'll be so busy sorting out last-minute details that you won't have any time to worry!
SIMPLICITY
Picking a date that's not far ahead means that you have to scale down your wedding plans. Most venues are booked up many months or years in advance, so planning a lavish date in a luxury venue is unfeasible. Nor do you have time to have sixteen bridesmaids dresses made. Simplicity makes things so much easier, and therefore much less stressful.
BUDGET
A quick wedding is also good for keeping your budget down. Do you really want to be one of those people who blows the equivalent of a house deposit on one single day? Save your money for something more useful. Sure, weddings can be delightful occasions but it doesn't make economic sense to spend so much on what will soon be nothing but memories.
SMALL SCALE
Weddings can soon become far bigger occasions than you would like, even though it's 'your' day. Parents have their own ideas about the plans, especially if they're paying for the wedding or a substantial part of it. Plan a quick wedding, and you'll stand a much greater chance of being able to keep plans to a manageable scale. Your mother simply won't have time to book the Cathedral!
 5. LIMIT GUEST LIST
With big weddings, you often end up inviting partners of relatives and friends, and people you don't really know that well. This is because 'they would be offended'. However, if you plan a quick wedding, it's easy to keep numbers down because of the lack of time for people to make their travel arrangements etc. If you really want to keep numbers down, choosing a date not far ahead will help.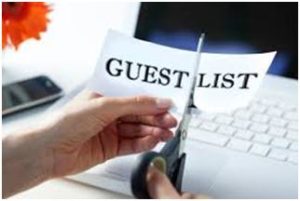 NO TAKEOVERAs I've already mentioned, parents can attempt to take over the plans. Many a bride has wondered whose wedding it actually is! Unfortunately, mothers can be carried away by the excitement of their daughter's impending wedding and try to impose her own ideas on everything from the guest list to who should be bridesmaids. Don't give her time to do so!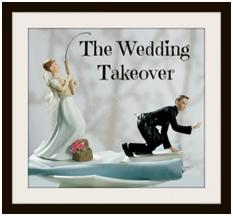 INGENUITYFinally, planning a quick wedding forces you to use your ingenuity. This can actually create a far more memorable day than if you spend a lot and have months to plan. You can look in unusual places for your wedding dress, and make your bouquet out of flowers from your own garden. So you'll remember your day for all the right reasons, not for the expense.

Quickly organized weddings used to be called 'shotgun weddings', because it was assumed that the bride was pregnant. Nowadays, you're more likely to organize a quick wedding simply because you don't want the fuss of a big day. This type of ceremony certainly has a lot to be said for it! What type of wedding did you have, or what would you like?