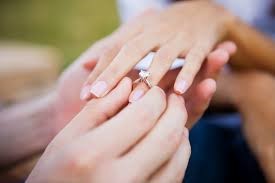 Let's be honest, planning a wedding can be hard, stressful, and complicated. Most of the time, couples don't know what they're in for until they get started with the planning process.  Unless you've worked in the wedding industry or you've been married before, it's hard to know what to expect.  Not to mention, weddings are one of the oldest and most sacred ceremonies still practiced today.  Weddings are one of the few remaining practices that are deeply rooted in tradition and etiquette. We are living in a time where the concept of being modern overrules many traditions originally associated with weddings.  People want to be different. They want to modify some of the older traditions in order to customize their weddings, without straying too far from the norm. They want to shake things up and start their own traditions. And sometimes couples don't know what etiquette to follow and what can be thrown out. Making your wedding your own is exactly what you should do, but there are still certain manners and behaviors that need to be respected no matter how modern your wedding is! The following list illustrates the basic rules of etiquette that should be followed no matter what.
How to respond to guests who haven't RSVP'd
It is customary to give your guests at least 15 days between when the invitations arrive and the RVSP deadline date. If you haven't heard from your guests, you can make follow up with a phone call to verify their status.  Make sure that you call a week before your final count is due to your vendors in case you don't get ahold of your guests right away.
You can include pre-stamped envelopes with your invitations. Or you can allow your guests to respond via email.  Making it as easy as possible to respond will increase the rate at which your guests respond on time.
How do you know if you should still send an invitation to someone you know will not be able to make it to the wedding
When you send a wedding invitation, it is implied that a gift should be given.  If you know someone who can't make it to your wedding, but you are extremely close with them, do not follow up with an invitation.
It is ok to send an invitation to close family and friends who won't be able to make it, but you should attach a note that explains the invitation was sent out of courtesy and you wanted them to have it as a keepsake.
You don't have to have cake at your wedding
Out with the old and in with the new! Having cake at the wedding is becoming less and less popular. Now couples are offering alternative forms of cake such as cupcakes or pies.  Some couples have gone all out with entire candy or dessert bars.  The formality of the cutting of the cake isn't a crucial tradition to keep, but it does symbolize a key moment in your timeline. The cutting of the cake is usually the last major event during a wedding and, therefore, signifies that it is acceptable for guests to leave without being rude. In many cases, older guests or guests with younger children will leave before the official end of the reception and that is their signal to go.
Whatever type of dessert you offer, make sure to make a formal announcement to let guests know when dessert will be served or available, but also to let guests know it is acceptable to leave.
Is it ok to upload photos to social media sites during the wedding?
Social media has taken the world by storm and people are posting photos of themselves everywhere.  Selfies are the new photo of choice and are great for showcasing what you're doing in the moment. Taking photos at weddings is going to happen no matter what, but some sensitivity should be taken before posting anything. It is always better to ask first before you do.
If you see signs that tell you to add a certain customized hashtag for the event to your photos, than it's safe to say that you don't need to ask permission.  Many couples now like to connect all the guest photos to their photos to obtain as many memories as possible.  If you don't see signs anywhere indicating a hashtag or website to upload to, it would be polite to check with the bride and groom before you post anything.
How do you decide which guests can bring dates?
This can be a very sensitive topic.  Once you decide who will receive a plus one on their invitations and who won't, you need to stick to your decision.  If you make exceptions for certain people it can cause tension with other guests.  Typically, you should include a plus one on the invitation if your guest is in a serious relationship.  That means they are engaged, living with their significant other or have been together a long time.  In some cases, you might not have even met the significant other, but it is polite to offer the extra invitation.
You do not have to send out a plus one to guests who are casually dating someone, even if you've met them. If you have the budget and you would like to extend the invitation that is up to you.
If the bride and groom are paying for their own wedding do they have to invite guests that their parents want to attend?
It is becoming more and more common for couples to pay for their own weddings.  This does give the bride and groom much more say in planning the details, but it is still customary for the parents to have somewhat of a say.
When it comes to guests, it is appropriate to allow both set of parents a certain allotment of invites to send out to whom they wish.  Sometimes the parents like to invite old family friends or more distant relatives that the bride and groom have seen or talked to in a while or aren't   particularly close with.  But seeing as they are intimately connected to the family in some way, it is appropriate to reserve several invitations for them. If you allow the parents to have a little  say, it usually alleviates any tension or arguments down the road.
How to handle guests who ask to bring their children even though the invitation specifies that children are not invited.
This is another instance where consistency with your guests is important in whatever you decide.  It, ultimately, is up to the couple, if they would like to make an exception, but it is perfectly acceptable to inform their guests that they appreciate the inquiry, but are holding firm on their decision. It is best to call that guest and have a conversation that is not over text message or email.
If you really want to try and accommodate your guests, but you still don't want to allow their children at your wedding there are alternative options.  You can allow children at the rehearsal dinner, but not to the ceremony or reception. Or you can offer babysitting services if you think that a guest or couple won't come at all if they can't bring their children. You can also offer a list of names of babysitters that they can call and arrange to have watch their children if you don't want to add that extra expense to your budget.  If guests are coming from out of town it is more appropriate to pay for the baby sitter, but if they are relatively local, a list of names, is really all you need to provide.
What is the timeline for sending out thank you cards?
It has been said that a couple has a full year to send out their thank you cards, but a couple really shouldn't wait more than six months.  It is much more appropriate to send out thank you cards within three months after the wedding.  You want your guests to know that their presence and or their gift, if they couldn't attend, meant a lot to you. Responding as quickly as possible illustrates that you respect your family and friends and that they are important to you.
Getting settled after your wedding can take some time, which is why you don't need to stress out, trying to write your thank you cards and send them out the week after your wedding!  To make the task easier, split the thank you notes in half and have your husband or wife help you write them.  You can also try writing three or five thank you notes a day until they are done. The task seems overwhelming, but there are ways to make it a little bit easier.  Also, if you write them sooner than later you will have a better recollection of the gifts and who gave them to you.
Should you put your wedding registry information on your invitations?
This might surprise some people, but the answer is no. The wedding invitations should inform the guest to the details of the date.  It's very tempting to add a snippet about where you're registered or a link, but it's really not appropriate to put that information on the invitation.  There will be plenty of time to get the word out about where you're registered.
You can send out an additional note a week or two later with that information. Many couples are creating their own webpages to inform their guests of all the wedding details including extra information such as things to do around the area and where to stay. That's a great place to put your registry information.  Word of mouth also works quite well!
How much should you spend on bridal party favors?
This depends on a couple of things: how much you have left in your budget, how many people are in your bridal party, and how much of a statement do you want to make? There really isn't a maximum or minimum price for bridal party favors, it's about how you feel.
If your bridal party is small and or you have room in your budget for something nice, by all means go ahead and spend $100-$200 per person.  If you have a larger bridal party or maybe your budget is tight, it is perfectly acceptable to stick to about $30-$50 per person. As long as your gifts are thought out, you don't need to focus on the price. You should want them to be reminded of your wedding and the experience when they see your gift and that's the most important thing!
How to handle single guests and children when creating your seating chart
A singles table and a children's table have been very common for a long time, but etiquette on these differ quite a bit.  Although it may seem like the nice thing to do, seating all your single guests at one table isn't polite and can be rather insulting to your single guests.  It is more appropriate to mix them in at tables with couples.  Singling them out can be embarrassing for them and unnecessary.  You're not trying to play match maker so don't worry about putting all the singles together in case they might meet another single guest and hit it off!
A kids table is different.  If you are going to have kids at your wedding you need to decide first if you will have all kids, only bridal party kids or kids above a certain age. Once you decide that, then you can make a decision about a table. If you are going to have kids of all ages, a table to themselves can be dangerous. Without supervision, they can get out of control quickly. If they are well behaved you won't have to worry, but there's not guarantee with kids! You can always seat the kids at a table in a separate room with supervision to avoid an issues.  Maybe an older cousin or a hired nanny or babysitter could watch the table.  It is also perfectly acceptable to seat the kids next to their parents, but if you do that, make sure the mix the families around so that a single guest isn't seated at a table with all kids and their parents.  Making your seating as well balanced and diverse as possible will alleviate any of your guests feeling like they are singled out.
Don't make your guests pay for drinks
This may seem like a great way to save some money, but it's really quite rude.  Your guests have, most likely, already paid for a wedding gift for you, arranged their schedules to be able to attend your wedding and made the appropriate arrangements for their families if need be, travel, accommodations and or attire.  They might have gone to an engagement party as well.  They have invested their time and money in you and it's only polite to do the same.
Yes, you are paying for the wedding, but it is your responsibility to provide for your guests.  If you don't have a lot of room in your budget for alcohol there are a few ways to save on some of the costs.  By offering only beer and wine, you can cut the cost of any liquor.  Many guests only drink beer and wine with dinner anyway. You can also offer a signature cocktail. That way you can still offer some liquor, but it's a controlled amount.  There's even the option to have a full open bar for cocktail hour and then only serve beer and wine the rest of the evening or hold off serving liquor until later in the evening, maybe after the cake has been cut.  There are multiple ways to cut down the bar costs, but you need to budget in alcohol when you are planning your wedding.