10 Delightful White Gold Engagement Rings
Fall in love with our favorite white gold engagement rings of the season, the kind that will have you squealing "I do" the moment you see them!
By Zu Sokolowski
Nov 29, 2016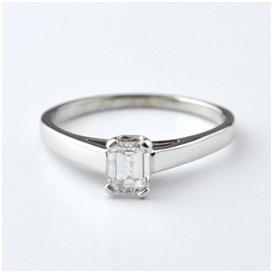 PHOTO: STORE 5A
There's nothing more stunning than a simple, well-designed diamond ring. The smooth band is just the right width for the emerald cut diamond which gives the solitaire a starring role.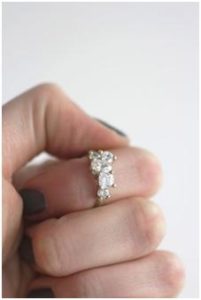 PHOTO: WANDERLUST JEWELERS
Do not be fooled with the organic scattering of these beautiful diamonds. Each of them is of the highest quality, polished and shaped to perfection. With a combination of oval, cushion, and round diamonds, there's no need for you to decide on just one shape while benefiting from the whimsical appearance of this ring.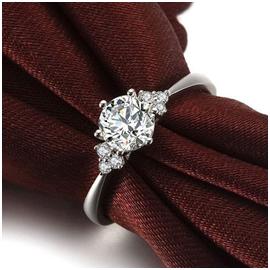 PHOTO: IDIAMOND
The narrowing band wonderfully accents the center of this gorgeous white gold ring. Those are 3 diamonds flanking this sizable center stone on each side!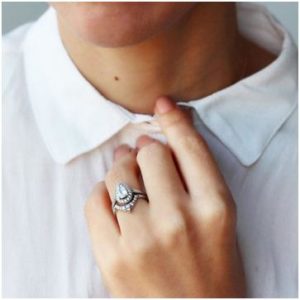 PHOTO: SILLY SHINY DIAMONDS
Pear shaped white gold engagement rings are on the rise, and there's no denying their natural elegance and grace. The unique shape is further accented by this matching side diamond wedding band, a lovely set that any lady would be proud to have.
PHOTO: JAMES ALLEN
When looking at white gold engagement rings, it's easy to get caught up in certain trends without thinking about what you want in your dream ring. This beauty brings all sorts of elements together, like the trendy geometric shape, the popular pave halo, as well as a Art-Deco inspired vintage setting. Definitely no compromising going on here.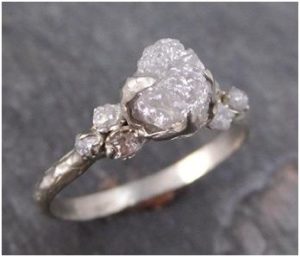 PHOTO: BY ANGELINE
Diamonds might be a girl's best friend, but we have also become more aware about the conflicts and issues surrounding diamond mines. However, when you choose a raw diamond like the one here, you can feel good about its conflict-free origins.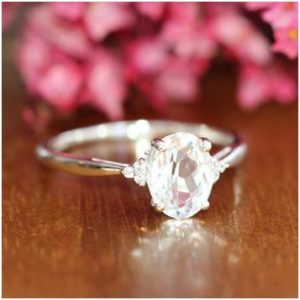 PHOTO: LUXCROWN
When it comes to white gold rings, it might just be our opinion, but it's almost like they seem to sparkle a little more. It's the perfect complement to these gorgeous white sapphire gems that will fool most of us into thinking they are diamonds.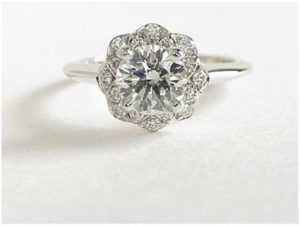 PHOTO: BLUE NILE
Time to get a little girly and bring out the floral motifs. An eternal symbol of feminine beauty, this is a bloom that will never wilt…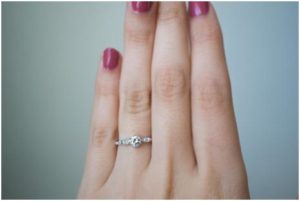 PHOTO: S.KIND & CO.
There's something so feminine and pretty about this ring, though we can't quite pin down which detail is the one that gives this white gold ring this special look. Is it the delicate setting? Perhaps the shape of the side diamonds? Whatever it is, the overall effect in something magical.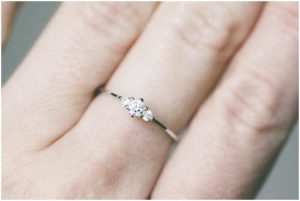 PHOTO: CLENOT
Some ladies are shy about flaunting a huge rock when they get engaged. There's definitely nothing gaudy about this fairy-like piece, light enough that it seems to be floating on your finger. This is also an excellent choice for women with very active lives that don't want to worry about a big ring.